Hello friends!
I have another brand new card to share with you this month for
Southern Ridge Trading Company
! SOoooo - summer is just slip sliding away and I have a very ocean-tastic card to share with you today. I am just wanting to soak up the summer for as long as I can!!!
Let me share how I made it! These are the Southern Ridge products I used on this card: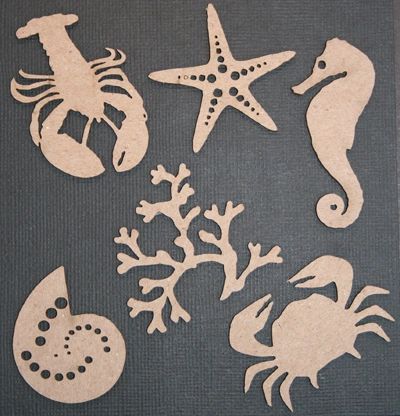 I also used the following supplies:
- White Cardstock
- Embossing Powder (various colors)
- Beach themed patterned paper (from my stash)
- beach themed stickers
- 3D Foam Squares
- rope trim
- wave die (Stamps of Life)
- Versamark Ink
Ok - let's start embossing! LOL Here are the colors of embossing powders that I used:
Cayenne
Pebbled Copper
Magic Speckle
Cordial Red
Checkers
It's really easy to emboss your chipboard pieces! Simply cover with your Versamark Ink, then sprinkle on the powders, then heat set! I use multiple layers to get a full coverage.
Here you can see the waves I cut using a thin metal die and get a load of those realistic shell stickers! So much fun!!!
Look at all that detail ! I used the Magic Speckle Embossing Powder to add extra dimension to the cute seahorse! I love how versatile these fabulous Chipboard Items are!!!!!
I hope you had some fun here on the blog today! Who would you give this beach-tastic card to?
See you again real soon!!